How Being a Cheapskate Might Reduce Your Chances of Divorce 50%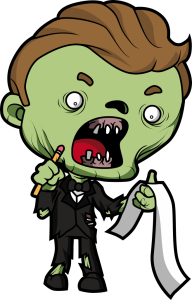 According to the book, The Cheapskate Next Door, cheapskates have half the divorce rate of the average population.  To me, this is one of the easiest things to change.  Why do I say that?  Look at this list of things you can do to save money.  Here's the good news, technology is making it way easier.
Groupon.com is one of our favorite go to sites for when we just have to go out to eat.
Dave Ramsey's, Financial Peace University is often free from churches and got my wife and I on the same sheet of music this way.
Old fashioned coupons are a great way, tried and true.
 A monthly budget meeting.  This is actually something I learned in Dave Ramsey's class but it can't be understated.  When you are both mindful of how much you have coming in and how much you want to for your budget later in live it is a great stress buffer.
Cook food yourself!  We have a food blog for healthy eating.  We enjoy it and it saves us a lot of money.